Yes, you can configure the password and frequency for Backups.
Permissions Required: Administrator permissions are required to configure the frequency or password for Backups.
On your Backups page, click the gear icon:

Automatic Backups can be scheduled to take place once a month, once a week, or never (if your team will only use the manual "Backup Now" functionality).
The Backup Password can also be configured.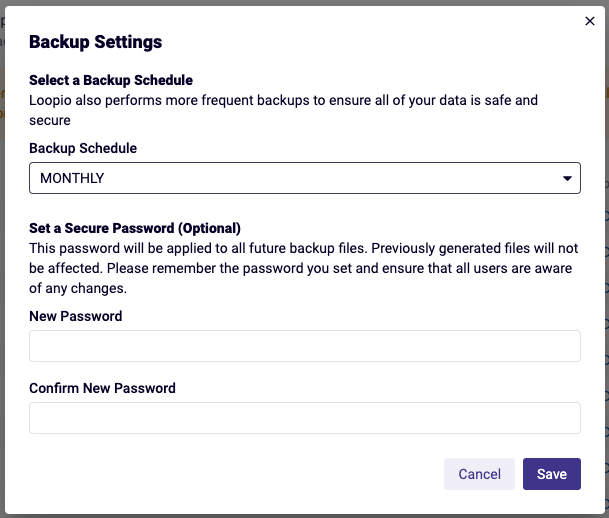 Note: The password that is set will only apply to all future backup files.