Focus View is a visual Library Entry interface which enables you to focus on one Library Entry at a time, while also allowing you to view changes and comments associated with the Entry.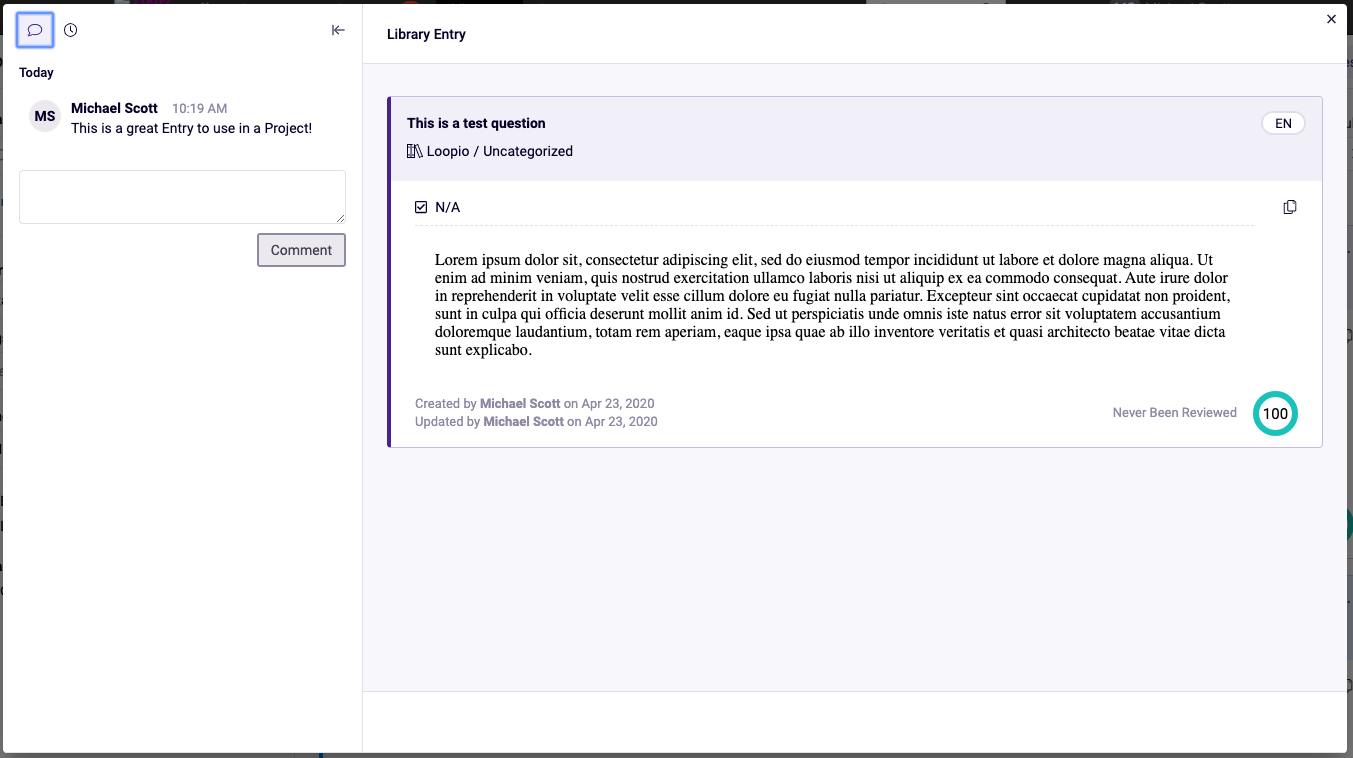 To Enter Focus View, click the Entry Actions (3 dots) Icon on any Entry, and select Focus View.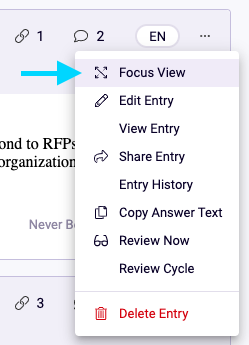 Focus View provides a fullscreen view of the Library Entry, along with information on comments associated with this Entry and the history of changes made to this Entry.
Upon entering Focus View, the Entry Sidebar contains all of the Comments associated with the Library Entry.
To access Library Entry History in Focus Mode, click the History icon at the top of the Library Entry Sidebar.
Want to learn more? Read on: Library Entry History
To leave Focus View, click the X icon at the top right of the Library Entry.