Library Entries that are assigned to you can be viewed from the homepage, as well as from the Library Reviews page.
Your Library Reviews will appear in the "My Library Reviews" pane on your Loopio homepage:
Email notifications are sent to let you know:
What new Reviews have been initiated




What Reviews are due the next day, and




What Reviews are overdue
Library Review email notifications are sent daily overnight (Eastern Time), and are batched together into a single email.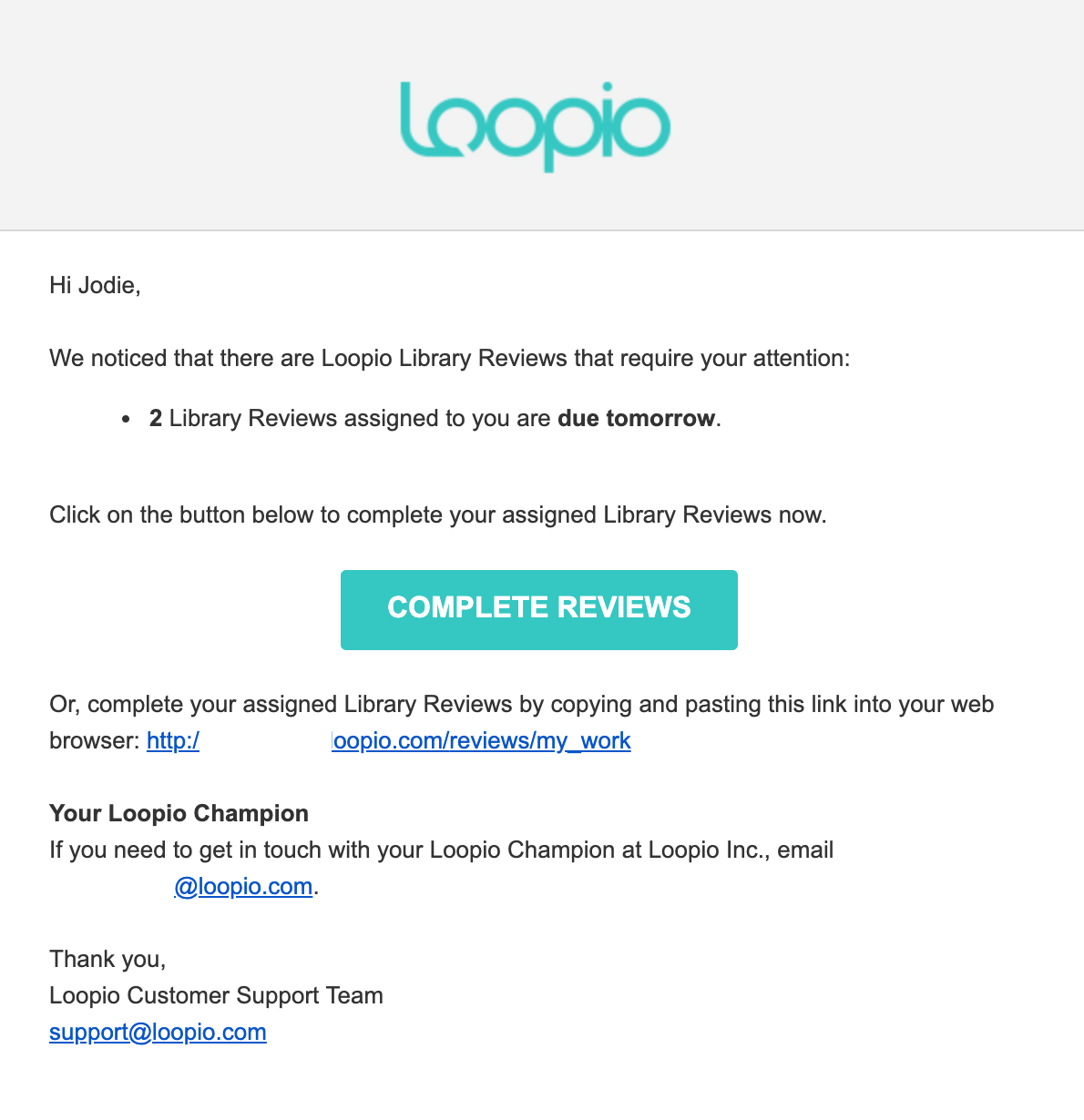 Clicking the Library Reviews tab will bring you to the Reviews page, where you will be able to see all Library Entries that are currently under review, for which you have viewing permissions.