Reviews from Projects allows you to suggest changes to your Library Entries as you work through a Project. Changes suggested through your Projects are stored on the Reviews from Projects page, allowing you to access and approve (or reject) content when the time is right for you.
You also have the option to add individual Entries to the Library directly from your Project, allowing you to approve single Entries as you work.
Permissions Required: Reviews from Projects, Level 2 permissions required to add, edit, or reject Entries suggested to the Library.
1. Once a suggested Project Entry has been marked as complete, an Add to Library button will appear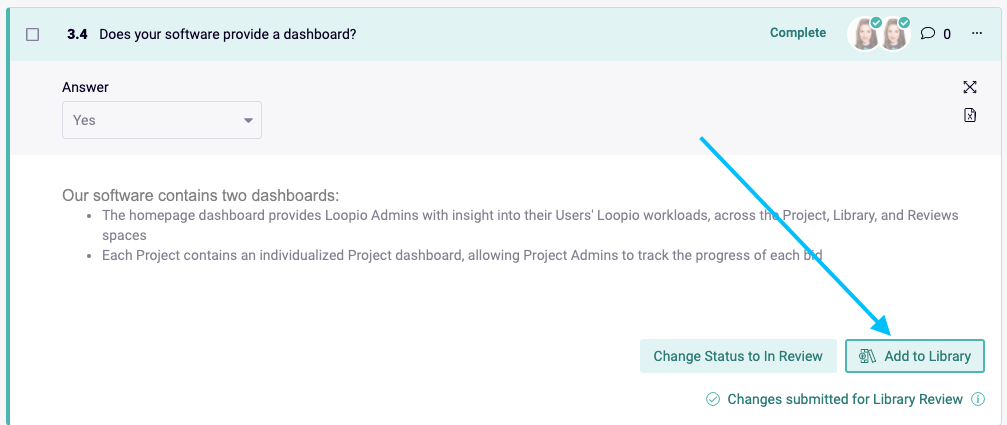 2. Click Add to Library to navigate to that Entry's "Reviews from Projects" page, where you can make further changes or approve the Entry

Want to learn more about the various ways you can act on a suggested Entry? Read on: How Do I Action on Suggested Library Modifications or Actions?