Users can either be manually added to a Project or be automatically added when they are assigned to a Project Entry in the Project.  The User(s) you add will receive an email informing them that they've been added to the Project.
Permissions Required: Loopio-wide Project, Level 2 (Creator) or higher, or Project-specific "Project Admin" permissions are required to add Participants to a Project.
Tip: If this is your first time working on a Project, the following article provides context on the various Project Participant roles - Getting Started: Projects
To add Users to a Project:
Open the desired Project

Click the Settings menu (gear icon) in the top-right corner

Select Manage Participants


Choose the access level of Assignee, Collaborator, or Project Admin in the Manage Participants Menu


Assignees can only see, comment on, and work with Entries that have been assigned to them
Collaborators can see and comment on all Project Entries, but only work on Entries assigned to them
Project Admins can do everything within a Project

Add your team members by typing their name into the search bar, and selecting the appropriate result

Click Save
You can also add a User to a Project without adding them to the Manage Participants list by assigning a Question to them. A User will automatically be added as an Assignee once they have been assigned a Question.
Tracking User Progress in a Project
You can check the progress of each Assignee in a Project by selecting that User in your User filter.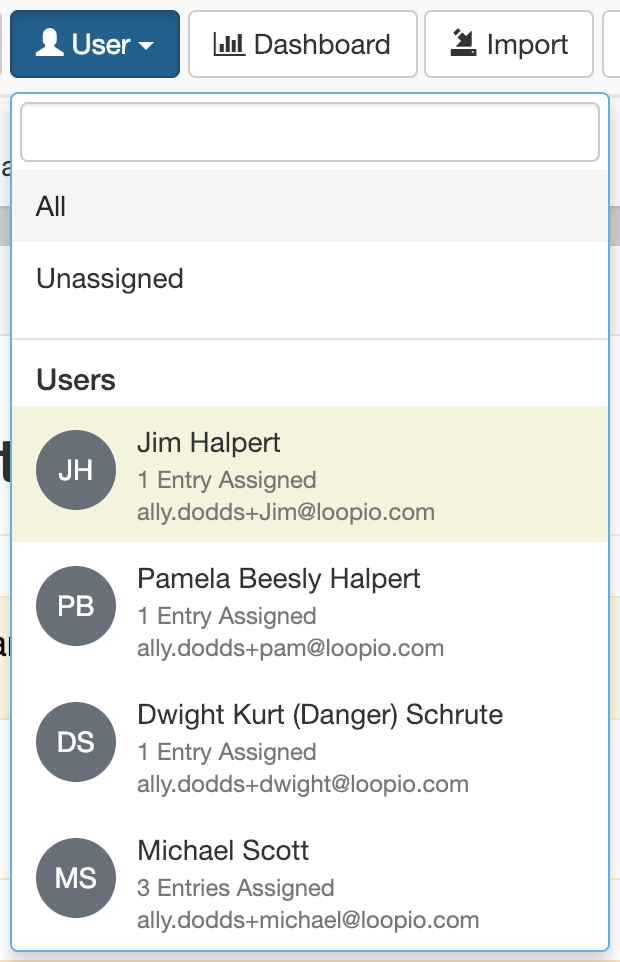 Once a User is selected, your Project status bar will update to reflect the number of Project Entries the Assignee has assigned to them, as well as the status of these Entries.
For more information on tracking User progress, read on: Keeping Track of User Progress in a Project