Yes! With the flexibility to classify your Library content as English, French, German, Portuguese, Spanish, Italian, Dutch, Norwegian, Swedish, Finnish, Danish, or Russian and the ability to search for Library Entries using search terms in any of these languages, Loopio lets your team leverage your Library content in multiple languages with ease.
How Do I Set The Language For an Entry?
By default, Library Entries will be classified as English. The general way to update the Languages for your entries would be to edit the entry and under your answer, you will see the Language option. Click the drop-down to view the available Languages and you can set the one you want.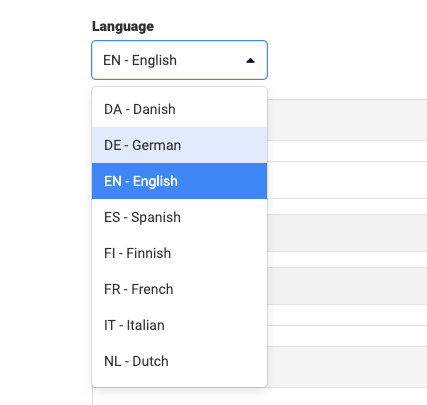 Subscription Required: Multi-Language Library isn't available on all subscription plans. Contact Support to learn more: Send an email to Support
You can also update the language of multiple Entries at once using the Library Bulk Update feature: Updating Library Entries in bulk
To learn more about how Multi-Language Library works across Loopio, check out these articles: