Search the Library to view linked Library Entries, allowing you to locate the right version of an Entry for your needs.
Subscription Required: Support for linking Library Entries is available on select subscription plans only. Contact Support to learn more: Send an email to Support
As you search your Library, you can access any linked Library Entries by clicking the View Linked Entries (link icon) button in the current Entry's top right corner:

This will expose a list of all Library Entries linked to this Entry: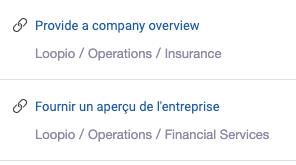 Click on a linked Entry's Question text to view that Entry: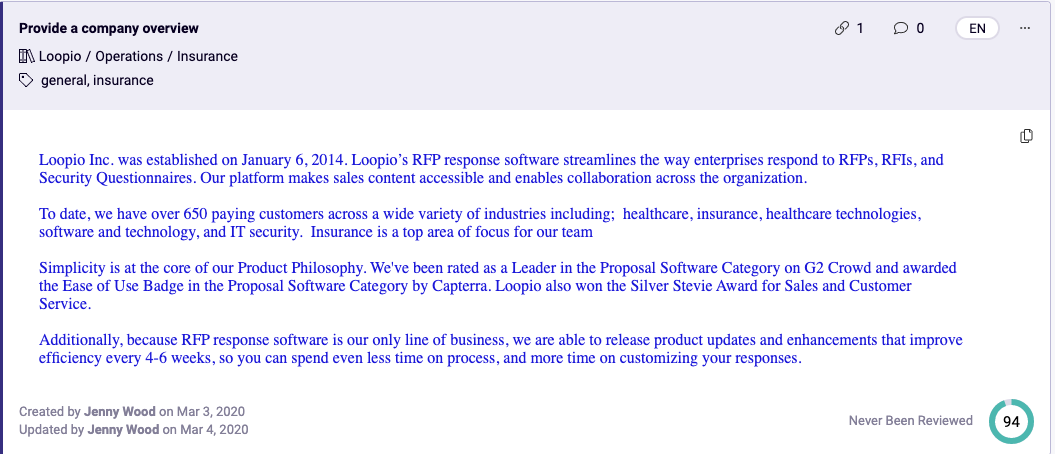 Permissions Required: The ability to view linked Library Entries requires a minimum of Stacks, Level 1 (View) permissions. When viewing linked Library Entries, Users with no access to a certain Stack will see a lock icon next to Entries that live in that Stack: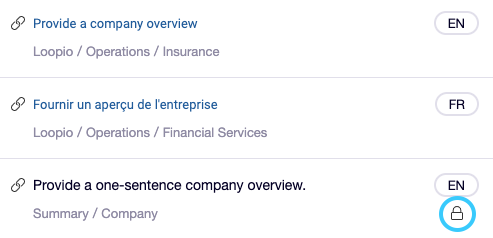 Want to Learn More?