Yes. your Library Entries will show this information in the top-right corner of the Question header: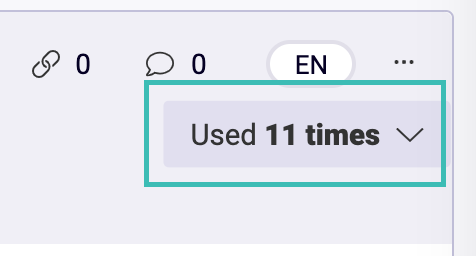 Additionally, by clicking on the number of times used, you will reveal a list of the names of all the Projects the Entry has been used in (along with the Projects creation date). Only the first six Projects will be shown in the list, and you'll be able to scroll down to see the rest: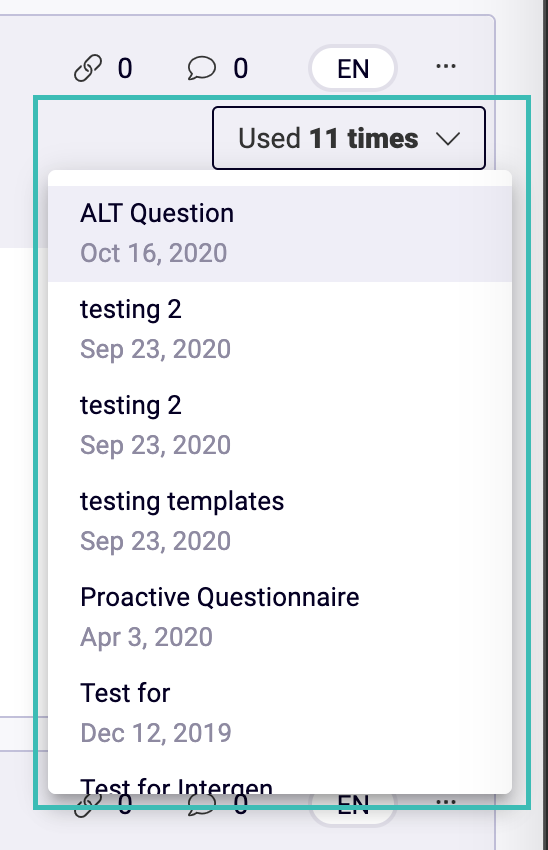 Note: This list will be ordered by the date the Projects were created, with the most recent in the first position
Warning: The name of the Project and the created date will not be displayed if the User has no access to the Project Entry
Selecting a Project from the list will open it in a separate browser tab with the Project Entry in focus View.
Permissions Required: Projects Level 3 (Full Access) permissions are required to click on the Project names in this list.
You will also find this functionality while doing a Library Search within a Project: