Library Users have a streamlined, mobile-friendly view of your Loopio Library. A Library User's view is optimized to surface content, allowing users to quickly search, view, and copy Library Entries.
Subscription Required: Your Loopio account must have Library User licenses available to make use of this feature. If your Subscription Plan does not include Library User licenses, please reach out to our Customer Success Team for more information. Not sure how to reach them? Contact our Support Team and we can help.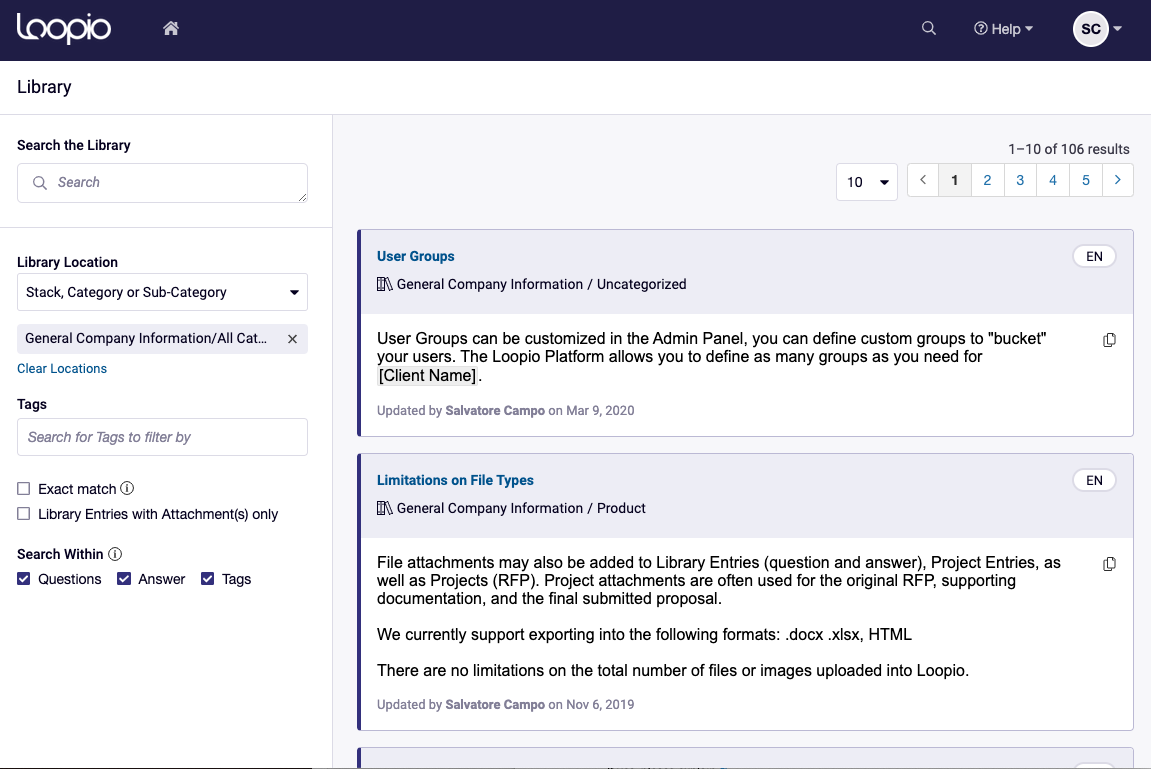 Configuring Library Users
With Library Users enabled, an additional Role will appear on the Admin > Roles and Permissions page. Additional Library User Roles can be created by clicking Add Role.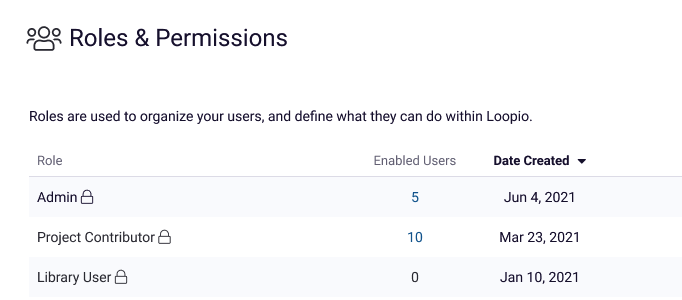 To switch an existing user to a Library User, Click their profile on Admin > Users and update their Role.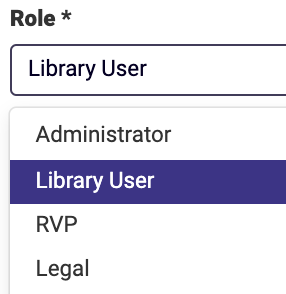 By default, Library Users will have access to your entire Loopio Library. You can create additional views from the Roles and Permissions page to configure the Stacks that are available to view by these users.